Inside an LED street light, there are several components, including a semiconductor chip, a reflector, a lens, and a heat sink. The semiconductor chip is the heart of the LED, and it is made of a material such as gallium nitride (GaN) that emits light when a current is applied.

When electricity is applied to the semiconductor chip, it excites electrons within the material, causing them to jump from one energy level to another. As the electrons return to their original energy state, they release energy in the form of photons (light).

The reflector and lens are designed to optimize the distribution of the light emitted by the LED chip, directing it where it is needed most. The heat sink is necessary because LEDs generate heat during operation, which can damage the chip or reduce its lifespan. The heat sink helps dissipate the heat and keep the LED cool.
Overall, LED street lights are more efficient and have a longer lifespan than traditional street lights, making them a popular choice for municipalities and other organizations looking to reduce energy consumption and maintenance costs.
JD-1051B High intensity die-cast Aluminium body IK08 Led street light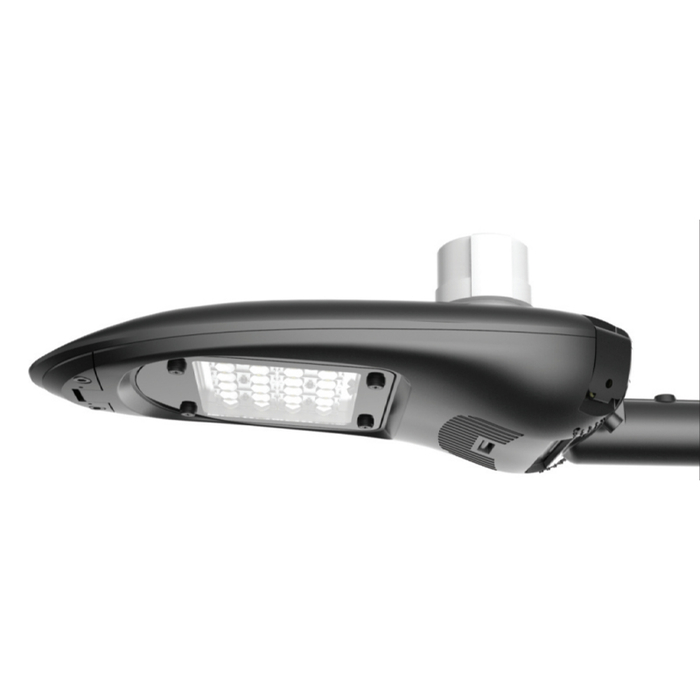 1.25W and 50W LED street light.
2.Sumsung or LG led module.
3.High intensity die-cast Aluminium body.
4.Modular optical lens design. Easy improve optical in future.
5.Protection grade: IP66.
6.IK08.
7.Auto Switch and photocell for choice.