The installation process for
LED outdoor lights
may vary depending on the specific type of light and the location where it will be installed. However, here are some general steps that can be followed:
1.Plan the placement of the lights: Before you begin installation, decide where you want to place the LED outdoor lights. Consider the purpose of the lights, the amount of illumination needed, and any potential obstacles or hazards in the area.
2.Turn off the power: Ensure that the power is turned off at the circuit breaker before beginning the installation process.
3.Mount the fixture: Depending on the type of LED outdoor light, you may need to mount a fixture to a wall, fence, or post. Follow the manufacturer's instructions to properly secure the fixture in place.
4.Connect the wiring: Connect the wiring according to the manufacturer's instructions. This may involve splicing wires, connecting a ground wire, or connecting wires to a transformer.
5.Test the lights: Once the wiring is connected, turn the power back on and test the lights to ensure they are working properly.
6.Make final adjustments: Adjust the angle and direction of the lights as needed to achieve the desired illumination.
7.Secure the wiring: Once the lights are in place and working properly, secure any exposed wiring to prevent damage or hazards.


It's important to note that the above steps are general guidelines, and the specific installation process for LED outdoor lights may vary based on the manufacturer's instructions and the type of fixture being installed. If you're not comfortable with electrical work, it's best to hire a licensed electrician to install the lights for you.
JD-1053 surface anit-ageing electrostatic Led street light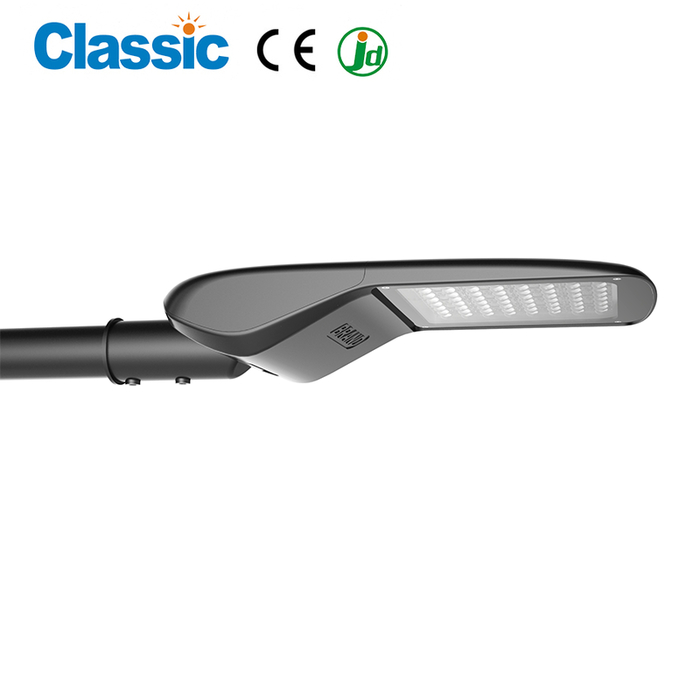 1.Modern fashion design of appearance, made the light become an artwork, Integrated with the environment perfectly,to make it as top project. 
2.Used in high strength aluminum die casting material,surface anit-ageing electrostatic spray processing,super resistance to corrosion.
3.Hight tranparent Temperedglass
4.Input Voltage: AC100-240V, 50/60Hz, IP66, Ik09
5.Horizontal installation:+10~ -10°adjustable
6.Vertical installation:+10~ -10°adjustable
7.Different types lens for choice
8.Windy area :small size :305 ㎝²