LED high bay lights
can result in significant cost savings and improve energy efficiency in several ways:

1. Energy-efficient: LED high bay lights use less energy than traditional lighting options, resulting in lower energy bills and reduced carbon emissions.
2. Long lifespan: LED high bay lights have a longer lifespan than traditional lighting options, reducing the need for frequent bulb replacements and maintenance.
3. Reduced maintenance costs: Since LED high bay lights require less maintenance and have a longer lifespan, they result in lower maintenance costs in the long run.
4. Directional lighting: LED high bay lights provide directional lighting, which ensures that light is focused on the specific area where it is needed, rather than being dispersed in all directions.
5. Instant-on: LED high bay lights turn on instantly, eliminating the need for warm-up time and reducing energy waste.
6. Dimming capabilities: LED high bay lights can be controlled with dimming options, which allow for greater energy savings and increased flexibility in lighting options.
JD-HB032 electrostaticspray processing Led highbay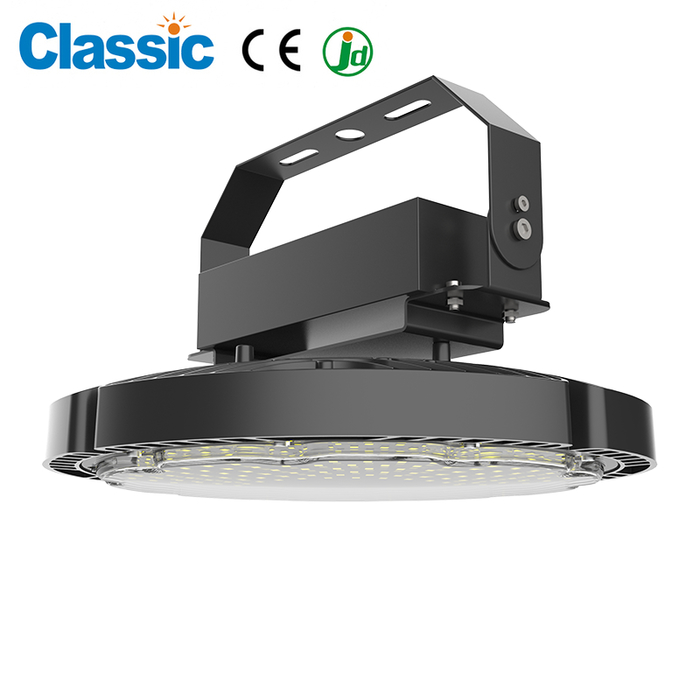 3030 or 2835 Leds+Meanwell
Driver/Sosen Driver
1.Modern fashion design of appearance,made the light become an artwork, Integrated with the
environment perfectly,to made is as top project.
Main material used in high strength aluminum die casting material,surface anit-ageing 
electrostaticspray processing,super resistance to corrosion.
60,90,75,100,120 degree lens available.
Input Voltage:AC110-277V,50/60Hz,IP65