1.Inspect the Lights: Before doing anything, you should inspect the lights to determine what needs to be fixed. Look for any visible damage, such as cracks or broken components, and check for any signs of wear and tear.


2.Clean the Lights: Use a soft cloth or brush to clean the lights thoroughly. Remove any dirt, dust, or debris that may have accumulated on the surface of the lights.


3.Check the Electrical Connections: Inspect the electrical connections and make sure they are secure. Loose connections can cause the lights to malfunction, so it's essential to check and tighten any loose connections.


4.Replace Faulty Components: If you find any faulty components, such as a burned-out LED or a malfunctioning driver, replace them with new ones. Be sure to use the correct replacement parts recommended by the manufacturer.


5.Test the Lights: After you have completed the repairs, test the lights to make sure they are working correctly. Turn them on and off and check for any issues.


6.Regular Maintenance: To keep the lights functioning properly, it's essential to perform regular maintenance. This includes cleaning the lights periodically and checking for any signs of wear and tear.


In summary, maintaining and repairing aluminum die casting LED street lights involves inspecting, cleaning, checking electrical connections, replacing faulty components, testing, and regular maintenance. It's essential to follow the manufacturer's recommendations and safety guidelines while performing any repairs.
JD-1058 super resistance to corrosion Led Street Light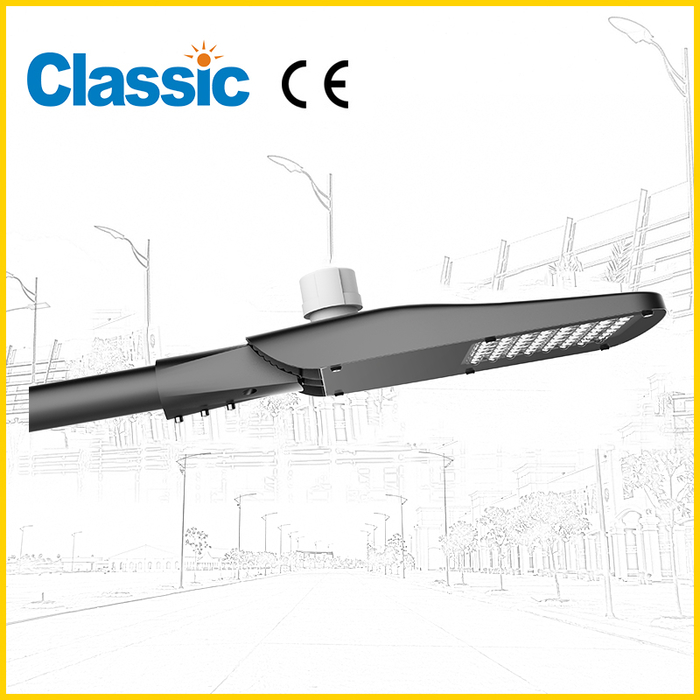 High strength aluminum die casting material,surface anit-ageing electrostatic spray processing,super resistance to corrosion.
Glass cover, high strength impact resistance.
Input Voltage: AC110-277V, 50/60HZ, IP65, Ik09
Bracket: 60mm
Insulation class II
Spare parts for choice
10kv/20kv SPD
0-10v dimming driver Nema socket