Here are some of the trends and advancements in Aluminum die casting technology that are impacting the production of LED lights:

1.Improved material properties: Aluminum alloys with improved mechanical properties, such as high strength, ductility, and corrosion resistance, are being developed for use in die casting LED lights. These materials provide better performance and longer lifespan for LED light products.
2.Advanced tooling and simulation software: New die casting tooling technologies and software simulation tools are being developed to improve the accuracy, speed, and efficiency of the die casting process. These technologies enable manufacturers to optimize the design and production of complex LED light parts, reduce waste, and improve product quality.
3.Automation and robotics: Automation and robotics are being used to increase productivity and efficiency in the die casting process. Automated die casting machines with integrated robots can perform multiple operations, such as casting, trimming, and deburring, in a single cycle, reducing labor costs and increasing throughput.
4.Sustainable and eco-friendly practices: Manufacturers are adopting more sustainable and eco-friendly practices in the die casting process, such as recycling and reusing materials, reducing energy consumption, and minimizing waste. This helps to reduce the environmental impact of LED light production and meet regulatory requirements.
5.3D printing and additive manufacturing: 3D printing and additive manufacturing technologies are being used to produce die casting molds and tooling, allowing manufacturers to create more complex and customized parts with shorter lead times and lower costs. This technology can also enable design changes and iterations with minimal cost and lead time.
6.Integration with Industry 4.0: The integration of Aluminum die casting with Industry 4.0 technologies, such as the Internet of Things (IoT), big data analytics, and artificial intelligence, is improving the efficiency and quality of the die casting process. This technology can enable real-time monitoring and control of the die casting process, predictive maintenance, and quality control.
JD-1071 aluminum die casting material Led street light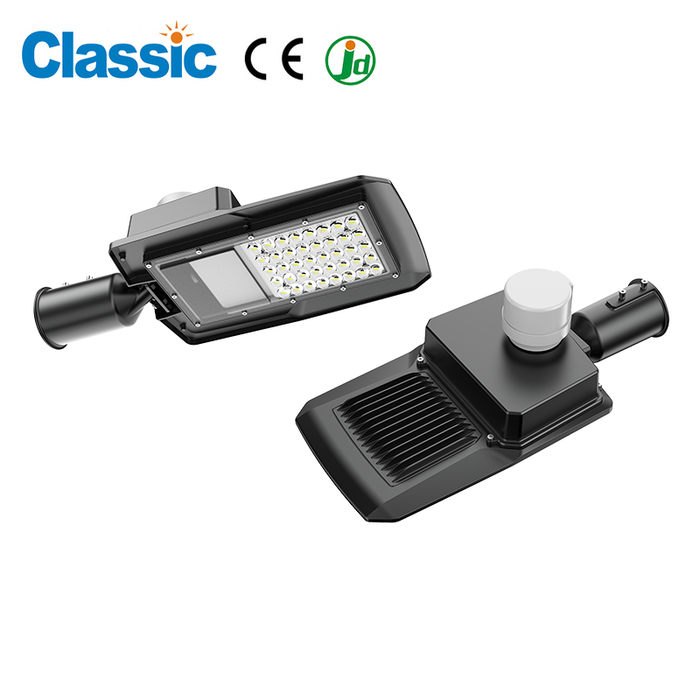 1.LED/Philip Lumiled 5050 or 3030
Driver:philip,Meanwell Inventronics
2.Aluminum die casting material,surface anit-ageing electrostatic 
3.spray processing,super resistance to corrosion. 
4.PMMA len cover,no glass
5.Input Voltage: AC100-240V, 50/60Hz, IP65, Ik08 
6.Windy area :115 ㎝2
7.Stainless steel screws
8.5 years warranty