1.Reduced energy consumption: LED street lights use less energy than traditional street lights, which means they require less electricity to operate. This results in lower energy bills and reduced energy consumption, leading to a smaller carbon footprint.
2.Lower greenhouse gas emissions: LED street lights emit fewer greenhouse gases during their operation than traditional street lights. This is because they consume less electricity, which is often generated from non-renewable sources of energy such as coal or natural gas.
3.Reduced light pollution: LED street lights produce less light pollution than traditional street lights, which can negatively impact nocturnal animals and interfere with astronomical observations.
4.Longer lifespan: LED street lights have a longer lifespan than traditional street lights, which means they need to be replaced less often. This reduces the amount of waste generated from discarded street light fixtures and reduces the environmental impact of producing and disposing of them.
5.Reduced maintenance: LED street lights require less maintenance than traditional street lights, which reduces the amount of energy, materials, and labor needed to maintain them. This can also result in cost savings for municipalities and other organizations that manage street lighting.
Overall, the environmental benefits of using LED street lights make them a more sustainable and environmentally friendly choice compared to traditional street lights.
JD-1071 aluminum die casting material Led street light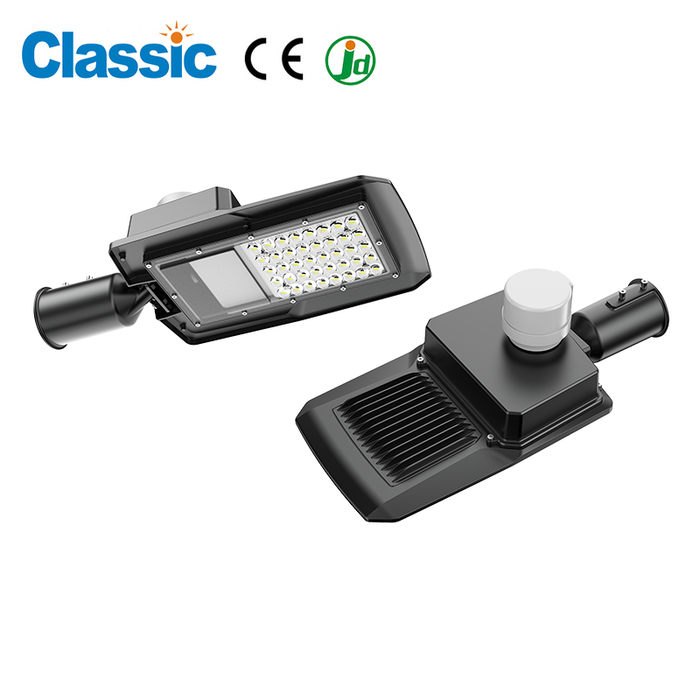 1.LED/Philip Lumiled 5050 or 3030
Driver:philip,Meanwell Inventronics
2.Aluminum die casting material,surface anit-ageing electrostatic 
3.spray processing,super resistance to corrosion. 
4.PMMA len cover,no glass
5.Input Voltage: AC100-240V, 50/60Hz, IP65, Ik08 
6.Windy area :115 ㎝2
7.Stainless steel screws
8.5 years warranty